Poppet valves 3/4"-16UNF
Pilot operated 2/2-way solenoid poppet valve in screw-in cartridge design for cavity according to Wandfluh standard. In case of the CB execution, the valve is closed in the energised position, in case of the BA and BC execution in the de-energised position.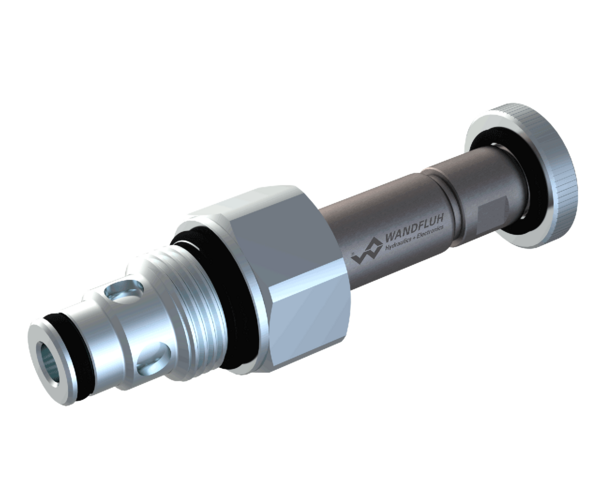 Solenoid operated poppet valve cartridge
solenoid operated
pilot operated
normally open and normally closed
2/2-way
Qmax = 40 l/min
p max = 350 bar
Application
Poppet valves are used where tight closing functions of the valve are essential like leakfree load holding, clamping or gripping. The poppet valve cartridge is mainly used in the mobile and stationary block construction.