Solenoid operated spool valves direct operated soft switching NG4-Mini
Direct operated solenoid spool valve with 4 connections in 5 chamber design. With the solenoids deenergised, the spool is held in the center position by the spring (4/3), or switched back to the offset position (4/2). The soft switching of the valve is achieved by means of an optimum combination of the orifice and spool design. Precise spool fit, low leakage, long service life time. Spool made from hardened steel, valve body from high quality hydraulic cast steel. Wide range of standard and special voltages.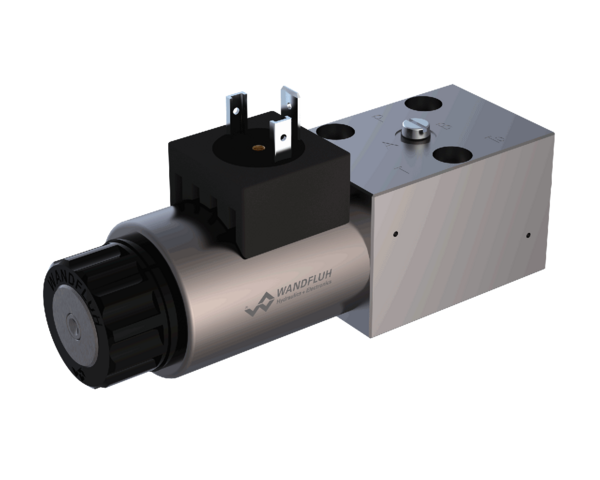 Solenoid operated spool valve with soft switching
Flange construction
4/3-way with spring centred mid position
4/2-way with spring reset
Qmax = 20 l/min
pmax = 350 bar
Application
Normal solenoid spool valves switch very quickly. This can lead to shocks in the hydraulic system which can cause mechanical wear and have a negative effect on operation. The soft switching valves slow down and dampen the switching movements which benefits the system. Optimum results can be achieved if all 4 connections are connected and the valve is properly vented. Miniature values are used where both, reduced dimensions and weight are important.